WHITEPAPER
The ROI of Experience
Management Technology
How to Measure & Maximize Every Digital Moment to Improve Guest Experience and Brand Performance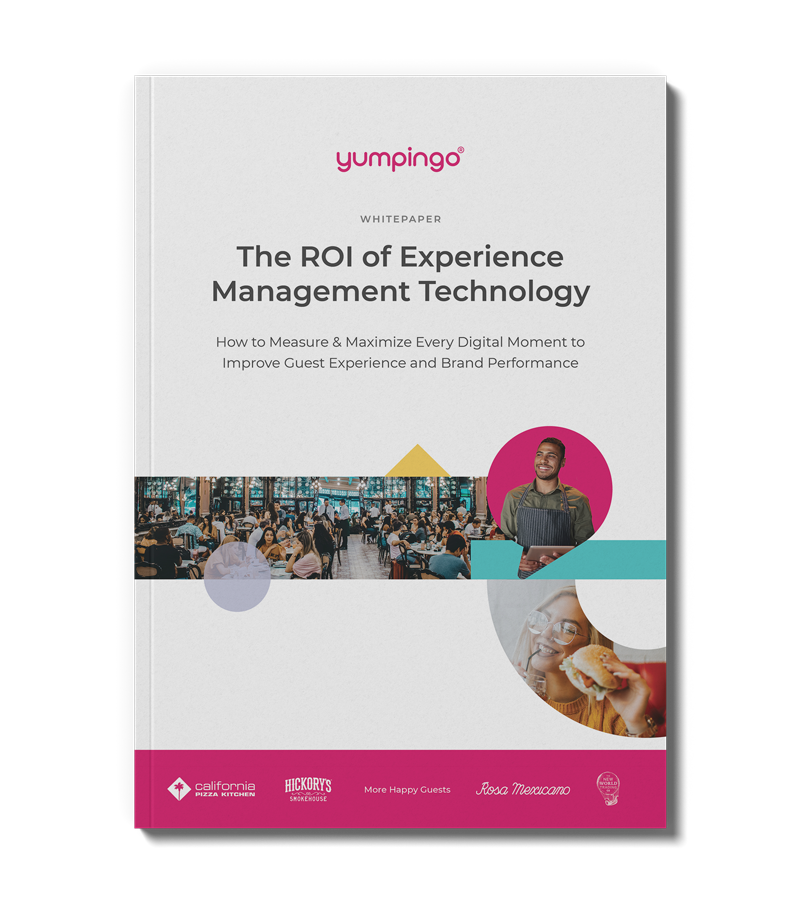 Across the globe, businesses are entering a transformative chapter; where the success and stability of traditional service styles has been challenged, indefinitely.
Consumers now look at a dollar spent as a dollar invested. And for the hospitality industry, delivering on the heightened expectations of service, value, and quality - consistently - will be the driving force behind sustainable growth.
Operators must determine if they have the tools needed to make data-driven that decisions uphold brand standards, meet guest expectations, and drive performance throughout the business.
Brands that put guests at the heart of their business and focus on strengthening every step of their hospitality, win.
In this white paper, you will uncover:
The state of experience management today, and how brands are driving innovation, engagement, and profitability.

The value of harnessing the voice of your guests to improve performance.

How brands are increasing their NPS and solidifying their success for 2021 and beyond.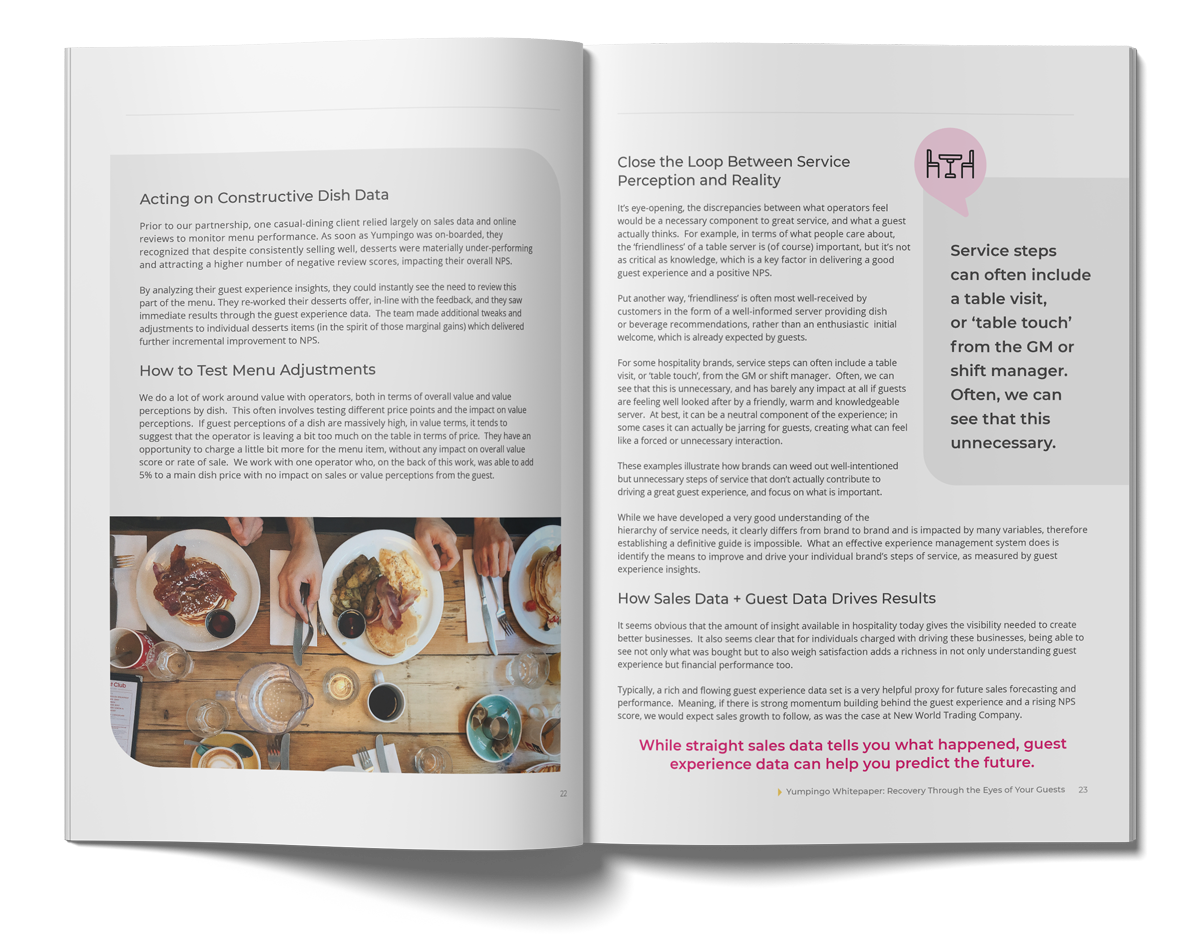 From full- service to fine dining, forward-thinking companies are looking at the 'invisible' indicators of operational success by capturing guest sentiment throughout the customer journey, and analyzing performance with experience management technology to influence NPS, CSAT, and digital review sites.
Get your copy immediately in your inbox by completing the form!
Get Your Copy of "The ROI of Experience Management Technology"
"It's all about improving the guest experience. Yumpingo gives the silent majority of our guests a voice by inviting their feedback in real time so we can best celebrate what's working well while addressing where we have gaps. This is data on the guest experience that's hospitality-focused." Mike Mader - SVP Global Strategy, Planning and Transformation - California Pizza Kitchen
"Yumpingo has changed the way we develop menus. Having guest sentiment insights to a dish level really helps to give us the confidence to continue with the things guests love and make decisive changes where needed. Our NPS scores rose dramatically after a recent seasonal menu change and it's great to know the changes we are making are landing well with our guests." Chris Westcott - President & CEO - Rosa's Mexicano
It was phenomenal. As soon as we went live with it, it was like someone had turned on the lights. We trialled it at a very good, strongly-performing site but like everyone's good sites there wasn't anything that couldn't be improved. The insights were immediate and meant we could make improvements from day one. Within two weeks we were seeing an uptick in our NPS and after a further two weeks, we were actually seeing higher sales growth. Chris Hill - Former CEO of New World Trading Company